Be among

the first to explore
Sign up now
Get notified when we release new content, post in the dev blog or open alpha- or beta-testing.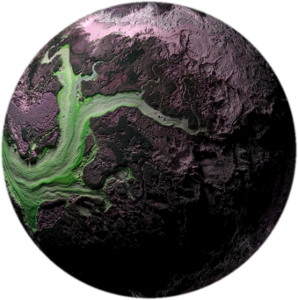 Explore an unfamiliar universe, where organic life has never come to be. Thousands of virgin planets, that you can explore, where you can make your new operation base or just exploit their resources. Visit populated faction capitals, pirate harbors and distant forposts situated on abandoned planets, orbital stations, star bridges and hollow moons.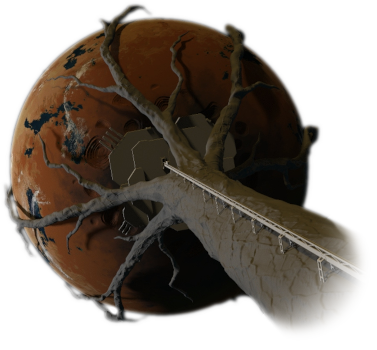 Whoever you are, a pirate or a respectable trucker, a hacker or a mysterious artifact hunter, you need a base to store your components, equipment and resources to build and repair your own bots, mine rare minerals or build server farms, that allow you to dig for information about your enemies or victims. It's important to find a distant planet, of which no one knows about, and hide the base in a secret cave or on the ocean floor, so it's not too easy to find.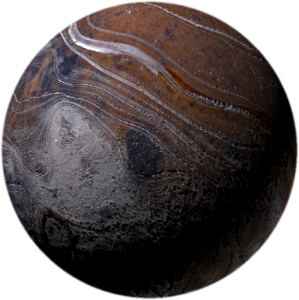 On the planets, situated close to trade routes or full of rare minerals, building a base is too dangerous. It makes more sense to limit yourself to short raids — collect valuable minerals and fly away before you get spotted by anyone else. But if your radars detect a wandering miner — why not attack him and check whose robots are smarter and more efficiently assembled?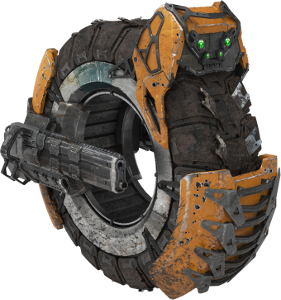 You control up to 4 bots at a time, which you build from various parts, defining the role of this bot, its abilities, strengths and weaknesses. Each chassis is best suited to certain roles like scout, sniper, tank, rogue and so on. You can shoot specific enemy parts directly to disable some of the bot's abilities.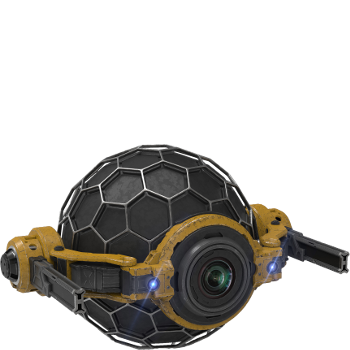 Bulky frames (usually used as tanks) can carry more modules: radars, defense field generators and batteries with higher capacity, providing enough power for the most impactful weapons. Each bot has its own tactics depending on the installed components.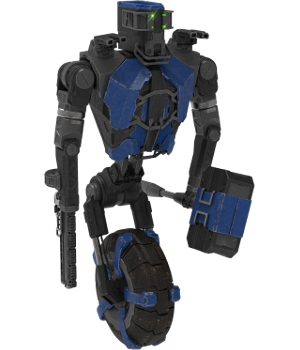 A robot with a short-range weapon will make use of harpoons to pull enemies closer and EMI-grenades to immobilize them for a short period of time. For a scout, hunting miners and snipers in the enemy rear, a cloaking field and radar are more useful than a heavy machine gun.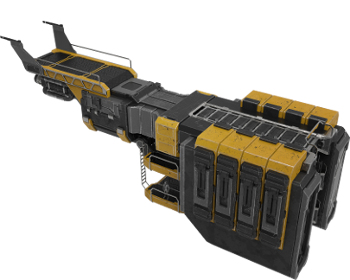 Cosmos is the final frontier, it's so vast that space-time itself becomes your ultimate enemy. You always have to get somewhere else – to a rich mine or to save someone in trouble. You will have a lot of bases, pieces of home scattered across the galaxy, but your true home is your ship. Your main fortress, your greatest treasure and your closest friend.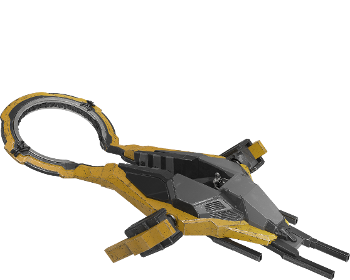 A brisk fighter can't fit a container with ore, but it is the fastest and the most stealth ship out there. They can easily avoid enemy detectors and be the first to deliver the squad to the destination. In a world where information is everything, flying "below the radars" sometimes is way more important than capacious cargo bays.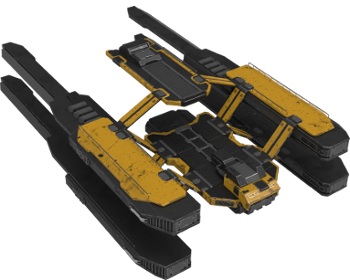 Flying fortresses are slow and expensive, but they are the only way to deliver bulky cargo and protect it from pirates. Spacious decks and bays perfectly fit any equipment — from cloaking fields to manufacturing lines assembling bot components or server farms, not to mention all luxury items that can be placed there.
Concept art
The core of the game is the robot battle, which occurs in real time, but follows the pace and logic of turn-based combat, so that there is no hurry and strategy prevails over cliсks per minute.
Each player controls up to 4 bots, which they builds themselves from various parts, defining the role of this droid, its abilities, strengths and weaknesses.
Alpha version will concentrate on the arena battles, but towards the release Cybernation Online will grow into an open-world MMO featuring spaceship building, galaxy exploration, base building and guarding. There you can mine resources, manufacture robot and ship parts, set up data mining server farms, that will help you defeat enemies in battles, hack their databases and so on. Infowars will be an essential and unique part of the game, alongside with quest system, that engages several players in the shared narrative in different roles.